Free game sites are a fun way to play games online without downloading. However, it can be annoying if the website you visit offers the opposite of entertainment. To make your job easier, we have listed the top 5 game sites where you can play free games.
1. Miniclip: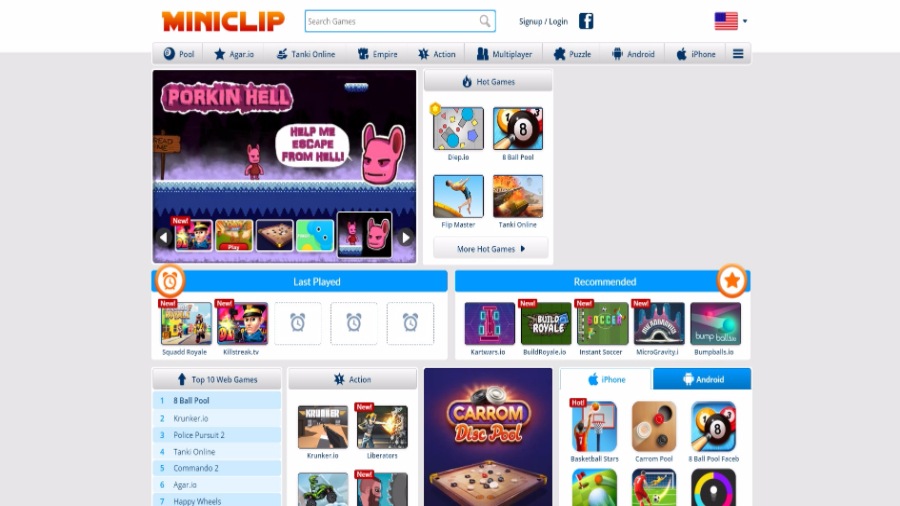 Minicilip.com offers free games of action, adventure and many other genres. There are even several battle royale games on the site. Sometimes these battle royale games can bother you with problems such as lag, but they are still waiting for you in a quick way. The games take a little longer to load because they have larger dimensions than other flash games. However, we can say that the overall variety and quality of the games is really good. You can access the site here.
Pros:
-Free online battle royale games
-High variety of action, adventure and other types of games
Cons:
-Long loading times
-Latency issues in online games
2. Pogo: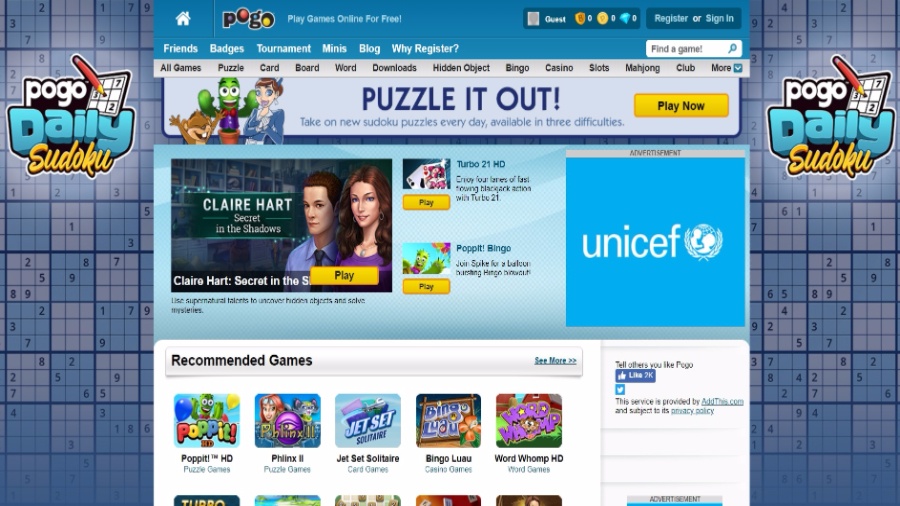 Pogo, Plants vs. A game site that lets you play popular games like Zombies and Scrabble. There are many games on the site that you can spend a long time with. However, the site requires you to log in to play the games, and there are a few ads in the games. The game category in which the site has the most variety is puzzle. You can access the site here.
Plus aspects:
-Popular games
-Variety of RPG, action and puzzle games
Cons:
-Long loading times
-Some games require login to the site
3. Playretrogames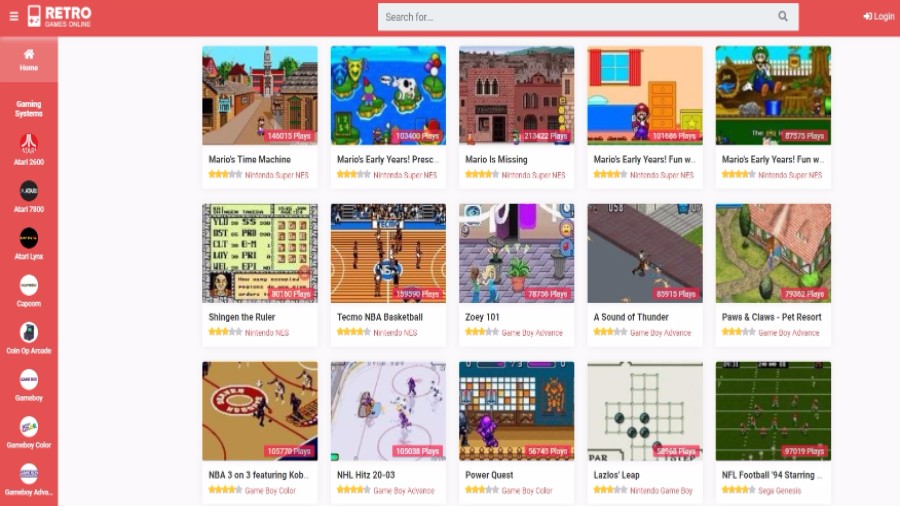 Playretrogames.com is one of the best free game sites on the internet. The game library has a variety of 8-bit games, including Castlevania and Jurassic Park from the NES era. Some online games on the site may take a long time to load, but you will not encounter any ads. Many 8-bit games on the site also offer NES controller support. You can access the site here.
Pros:
-Lots of nostalgic 8-bit games
-Controller support
– Game library from the era of 90's game consoles
Cons:
-Some games take time to load
4. MmoGames: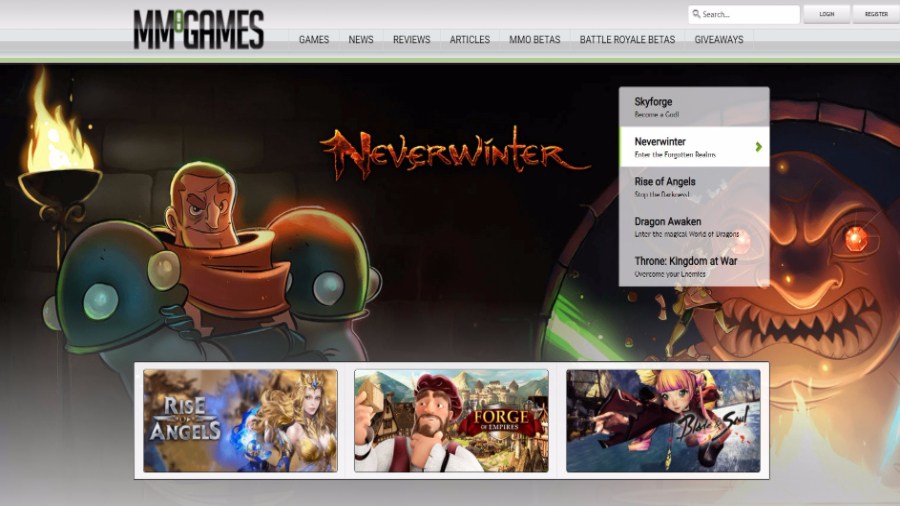 This site is a boon for MMO game lovers. Mmogames.com offers a huge library of online games with the option to download. MMO games on the site have also taken their share of the features of the games of the last period. You can access the site here.
Pros:
-Plenty of MMO and ROG games
-Option to download online games
Cons:
-Slowness in loading large games
5. Poki: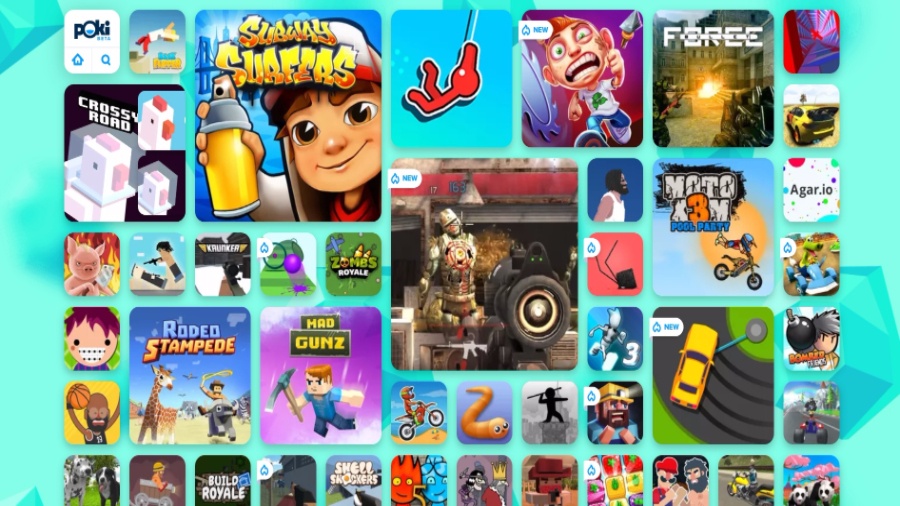 You can play popular Android games such as Subway Surfers and Bullet Force on your computer at Poki.com. In other words, Poki saves you the trouble of installing emulators. You can access the site here.
Pros:
-Popular Android games
-Passable ads and lots of gameplay
Cons:
-Games take a long time to load
As you can see, almost all sites have long loading times for games. But if you have a good internet, you don't have to worry about it. In our opinion, what you should worry about is that flash support will be removed in the near future. Until then, enjoy these sites 🙂 (You may have noticed that we did not add KralOyun to the list. This is because it is in our hearts (: )